How do I update my business details?
1. Navigate to 'My Profile'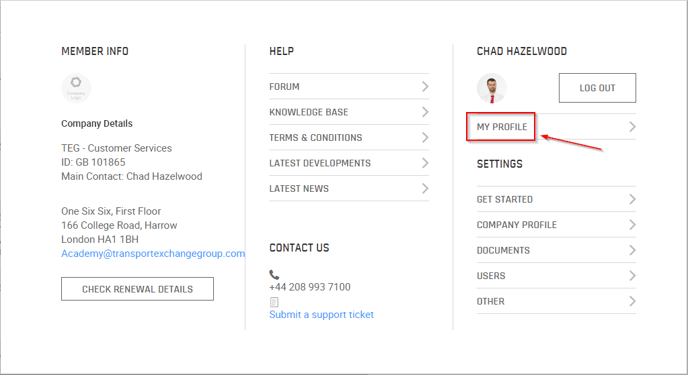 2. Click on 'Company Profile' if you are on a company level subscription

3. Members will want to view your Business Details for a number of reasons (immediate contact, invoice delivery address etc.)
The accuracy of your business information is vital for successful payment and delivery queries. Members will be searching for the following on your profile:
Business Address/Location
Telephone number
Email address
Charges (such as waiting time)
VAT number (if applicable)
Specialist services you provide
Billing address
You can edit/update your business details at any time should they change. Keep in mind that some changes may require approval from our staff.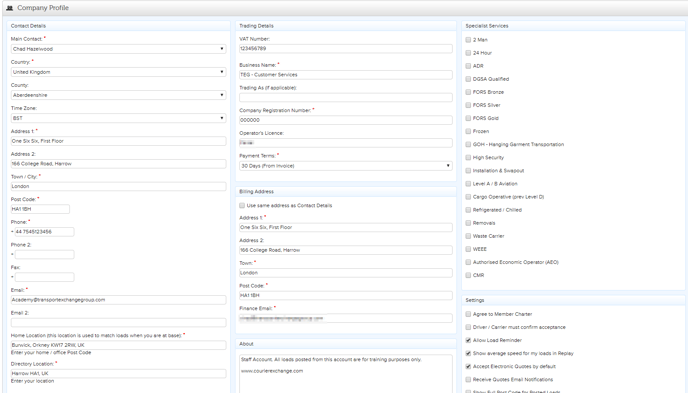 Make sure that you click 'Save' when you are done.