What is a 'Booking Footer'?
A 'Booking Footer' is a feature that lets you leave a note for a member after you've accepted their load. In addition, it's a handy tool that lets you add notes to the template for all orders you dispatch through the Exchange.
The note could be something as simple as 'Have a nice day' or 'All PODs and invoices must be delivered by post.'
To change your 'Booking Footer',
1. Navigate to the drop-down menu found on the far-right of the page and click on 'My Profile'.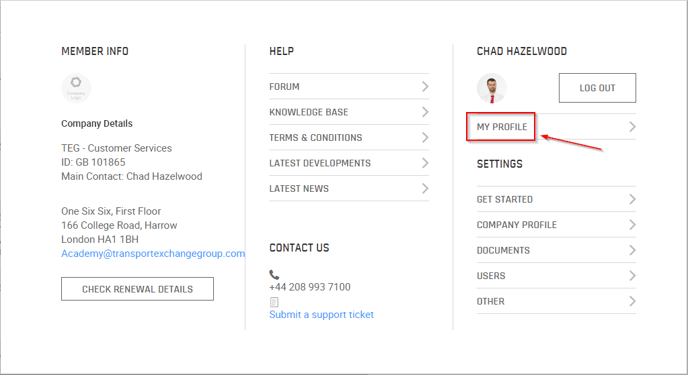 2. Next, click on 'Company Profile'.

3. From here, scroll down until you see the 'Booking Footer' section.
4. Add the note you would like members to see upon an accepted booking.
When you are done, make sure you click 'Save'.