One of the best features of the CX Driver application is the ability to view, manage, and quote on the Load Alerts that are sent.
The Load Alerts sent through the application are the same notifications you receive via email. The notifications are all sent at the same time and are usually received within seconds of each other.
One of the benefits of using the Driver app to view notifications is that once a load sells, it will be cleared from the Driver app on refresh. This means you won't waste time quoting on a load that has already been sold.
To view your notifications:
1. Log in to the app and select 'Load Alerts'.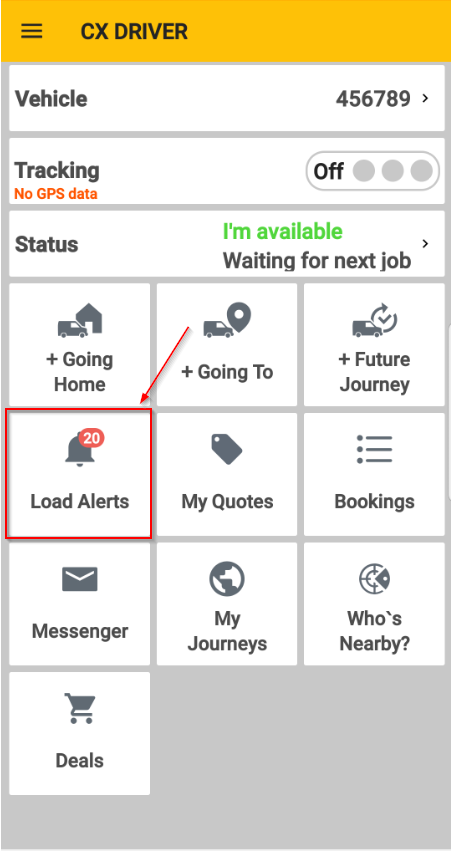 The red bubble with digits above the bell icon tells you how many new alerts you've received since you last clicked on Load Alerts.
2. By clicking on the Load Alert tile, you'll be able to see all the loads that have been matched to your profile.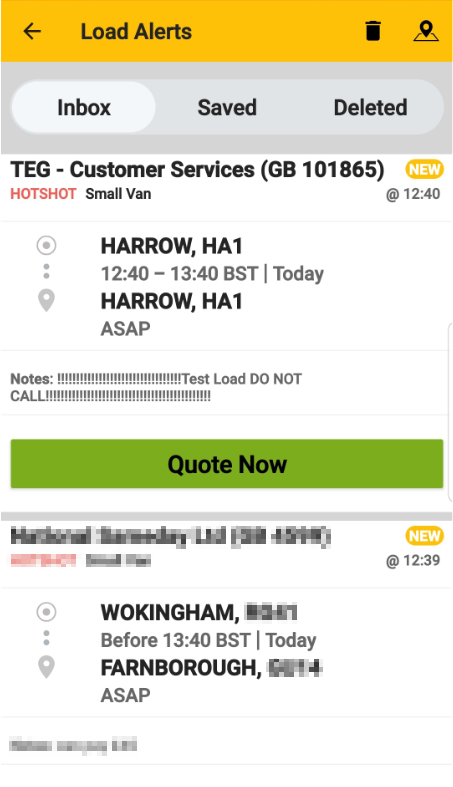 The app doesn't filter loads matched to specific vehicles or drivers. You will see everything that has matched the account, regardless of your specific vehicle size or location. If you see a load that isn't suited to your profile, simply ignore it and look for ones that do.
3. If you've found a load that fits your profile and you want it, click or tap on it and additional details about the load will appear: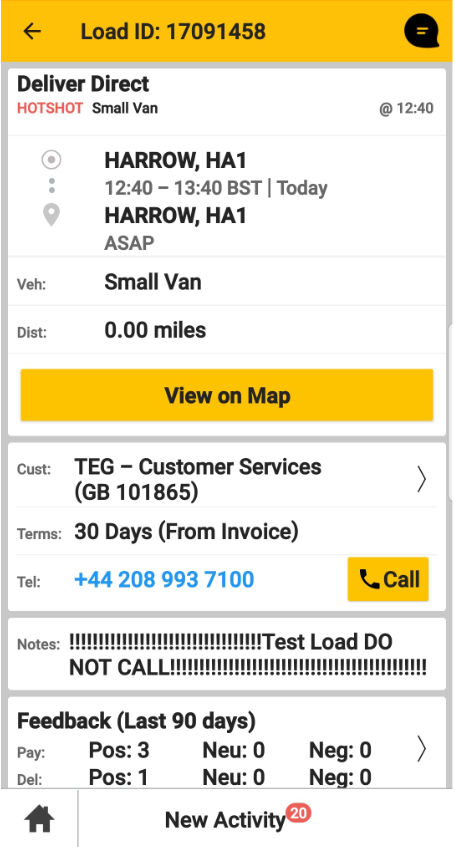 From here you can view the load on the map. If your GPS tracking is on, you'll be able to see the following information:
Both the distance to pick up and delivery
ETA (estimated time of arrival)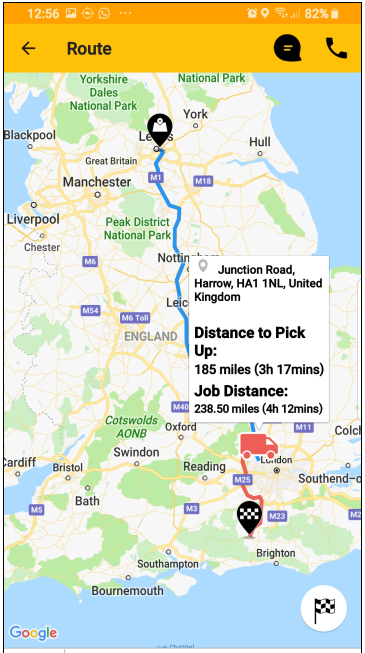 You can also view the load poster's feedback from the app, as well as select the date you wish to view them from.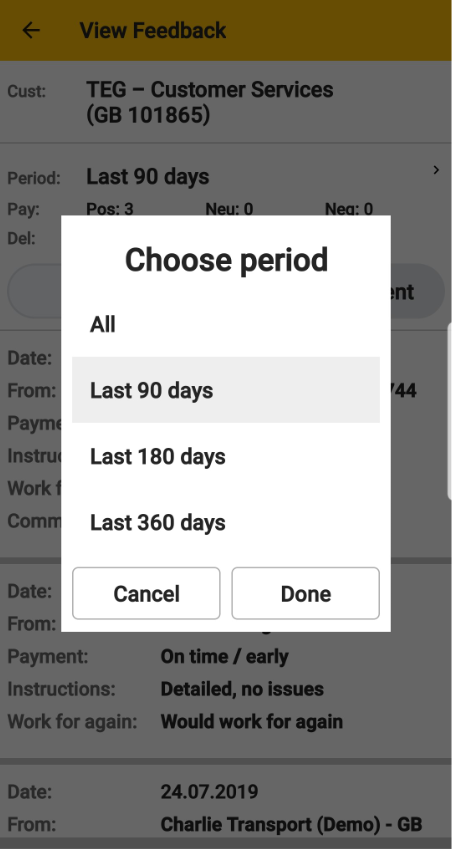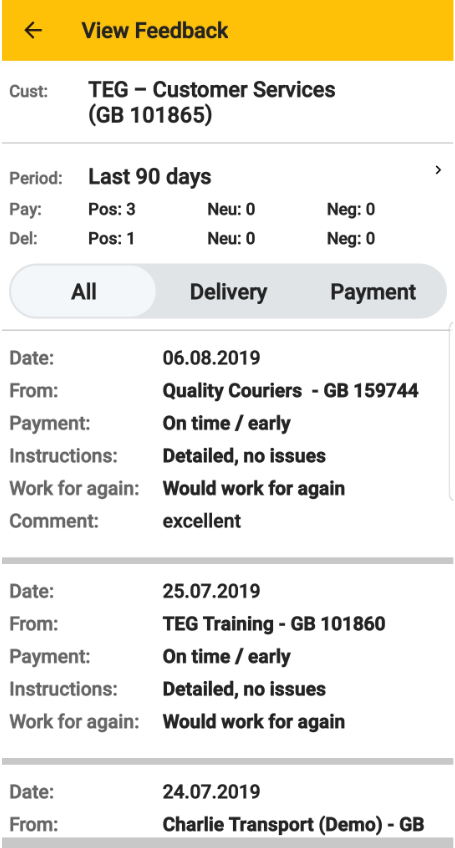 4. Once you've chosen your price and are ready to quote, you can quote via the app:

If you'd like more details as to how to quote through the app, read this article.
If you would prefer to quote via telephone, you can do so from within the app by clicking on the 'Call' button.

This will automatically dial the number of the person who posted the load.