Can I see if there are other drivers around me?
There are times where you may want to see if the area that you are in is saturated with other drivers.
You can do this with the CX Driver app by using the 'Who's Nearby' feature.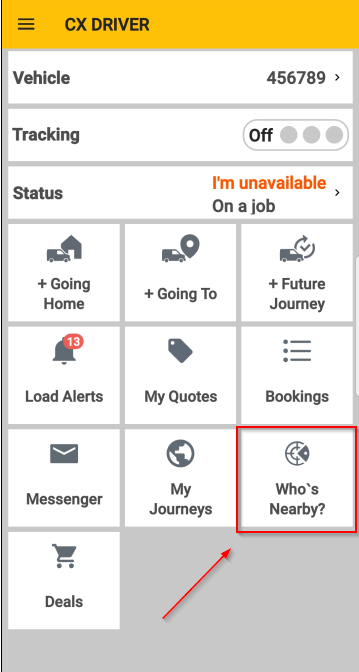 'Who's Nearby' requires GPS tracking to be on in order for it to work.
Click on the 'Who's Nearby' tile and you will see all other tracked drivers in your immediate area.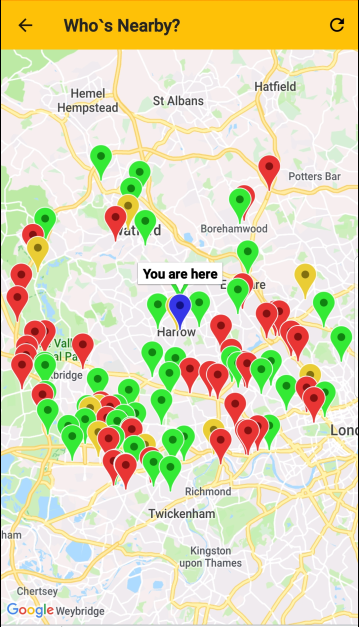 If you are concerned that there are too many drivers in the area and you may not get a direct booking, you can relocate to a less saturated area.