There are 3 types of notifications that you should be receiving from the Exchange:
1. Home location
2. Return journey
3. Tracked notifications

Always make sure you are being tracked by the Exchange either from your mobile app or by a Telematics integration.
1. Simply open your app and ensure your GPS is enabled.
2. The app should display 3 green lights letting you know that tracking is activated.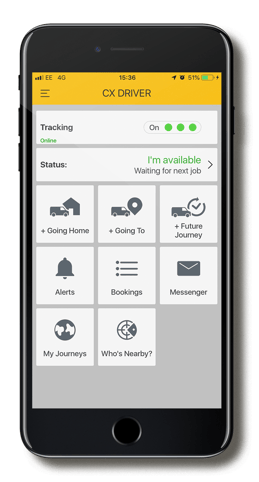 You should also:
1. Ensure that you have a clear signal and are receiving data from other sources (Google Maps, Waze, Facebook).
2. Try logging out and back in again, then set a new status.
3. Email notifications - check that the notifications are not being delivered to your junk folder.
4. Load Alerts via the app - Keep in mind that when a load is sold, it gets removed from the alerts feed on refresh. Sometimes loads sell very fast on the Exchange, so check to see if you are receiving the notifications in your email. If they appear in your email and not the app, it's likely that the loads have already been sold.
If you've done all this and you still aren't receiving notifications, it could just be that there is no available work in the immediate area. The notification radius for each load is selected by the load poster. This can range from 5 miles to 30 miles.
If you're aware of a load in the area and you aren't receiving a notification for it, there can be several reasons:
Incorrect vehicle type/size (it isn't well-suited for the load)
Timings
Location (you are outside the radius selected by the load poster)
If you think there is a technical issue that can only be resolved by our team, make a note of the Load ID and email support@transportexchangegroup.com.