I've forgotten my password. How do I log into the app?
If you have access to the internet, you can reset your password through our website.
1. Log into the CX website from a PC or Mac.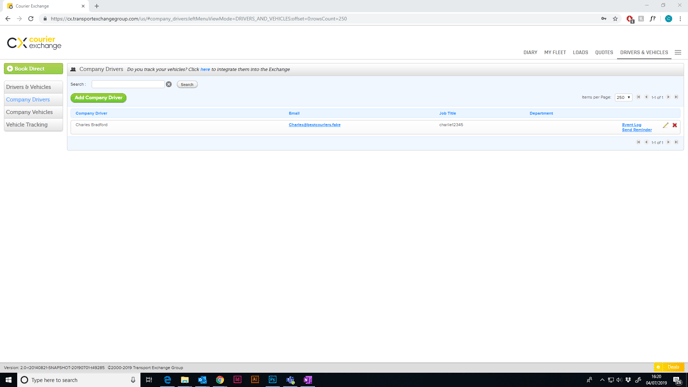 2. Go to 'Company Drivers' and edit your information.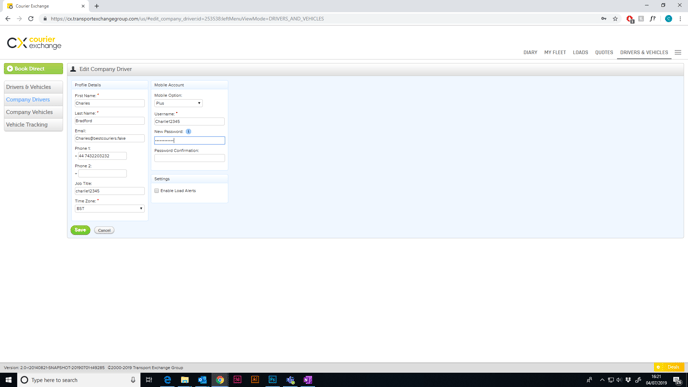 Find the driver whose app needs a password reset. Select the pencil icon on the far right associated with their name and reset the password or username.