The CX Driver app allows you to update the status of a job in real-time. This is a great way to keep your customer up to date and as a result, build a returning customer base.
If a load is allocated to you either by another member, a member of your company or through our Small Fleet app, it will appear in the 'Bookings' tile on your mobile app.
Please keep in mind - unless it has been allocated to you, it will not appear on your app.
The app will notify you of a new booking with a red bubble on the 'Bookings' tile.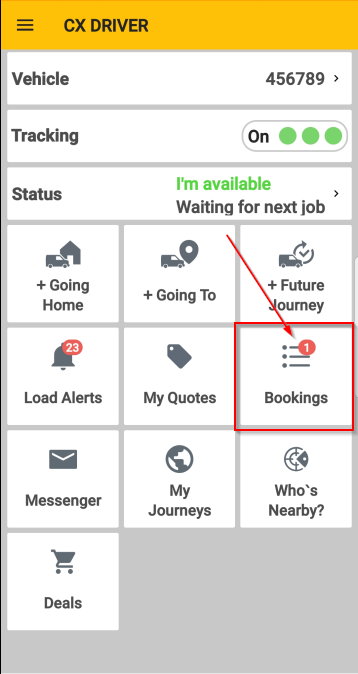 You will then be presented with all of your current bookings (bookings clear midnight on the day of delivery).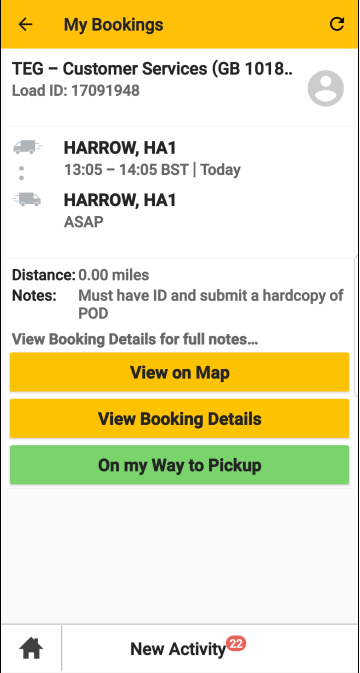 From here you can view the load on the map (again with distance and ETA if your tracking is turned on).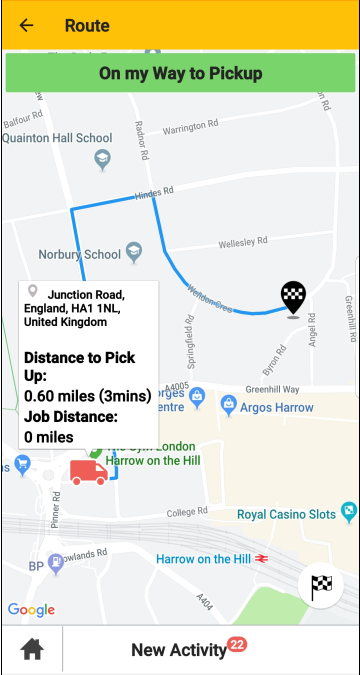 It's a good idea to read the 'Booking Details' to make sure you haven't missed any directions listed in the notes.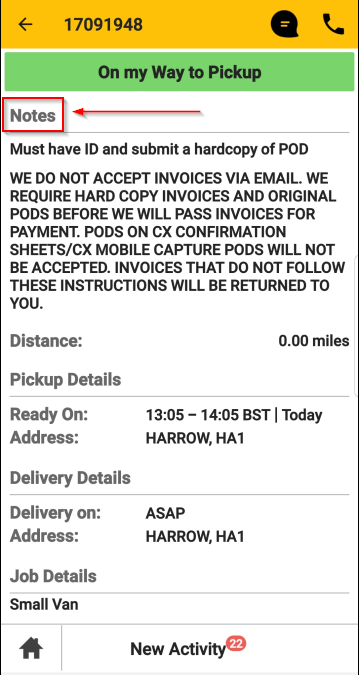 Once you have begun to transport the load you can begin updating the status of the job, starting with 'On My Way to Pickup'.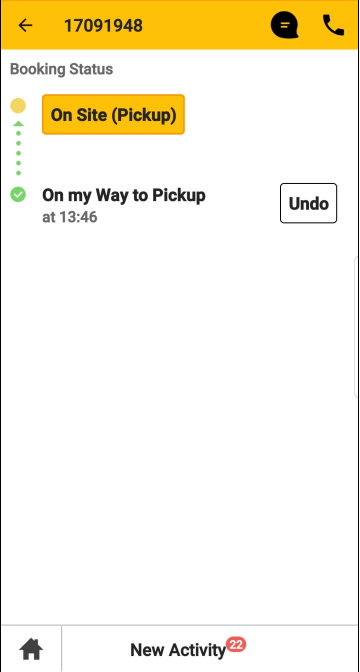 Finish by uploading the POD (proof of delivery) and digital signature.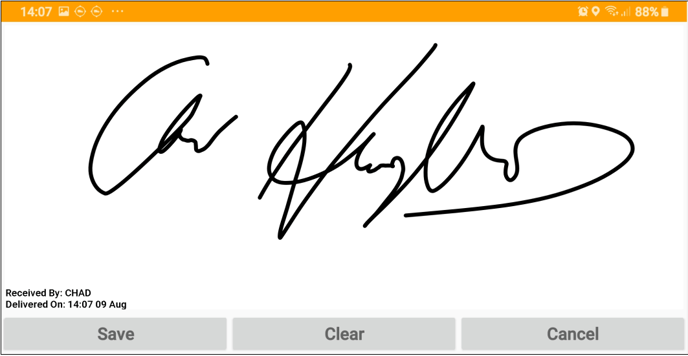 Once the POD is sent, the app will ask if you want to update your status. We recommend that you do so at this time as it will keep you 'live' and available for work on the 'Live Availability Map'.