You can view all feedback left from members of the Exchange, once they've been approved by our Feedback/Complaints team.
Feedback is shared and visible to all active members. Feedback is never removed (unless requested by the member who wrote it) and remains permanently visible.
There are several areas on the site or the app to view a member's feedback:
Directory
Live Availability Map
Loads page
In this example, we will use the 'Directory':
1. Navigate to the 'Directory' tab.

2. To locate a specific member, use the search tab to the left of the screen. Enter the member's Company Name or ID number.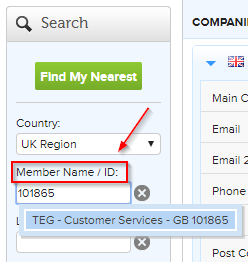 3. Click on search result highlighted in blue once it appears and the member's information will appear.

4. To the right of their information (next to the phone number) you will see two columns. This is where the member's feedback is.

Del = Delivery Feedback
Pay = Payment Feedback
Clicking on either option will take you to their feedback (you will have access to both).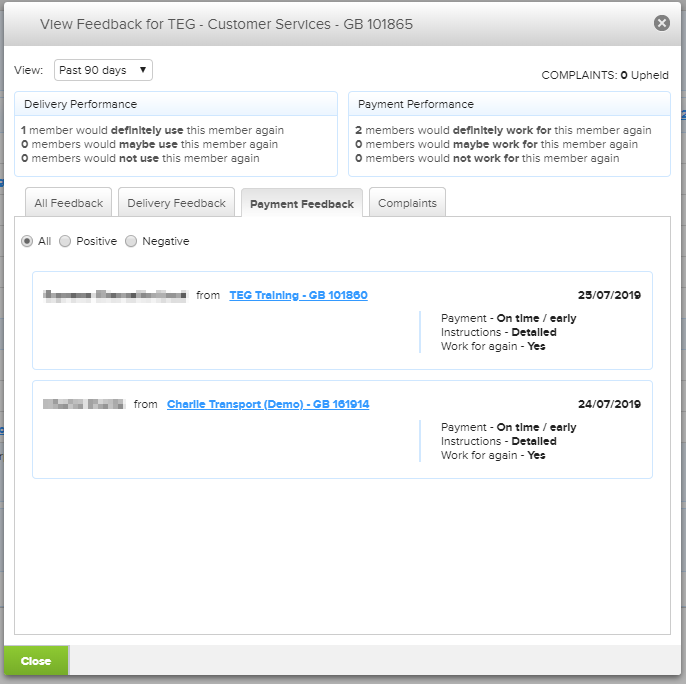 You also have the option to view all their feedback or from a specific date range.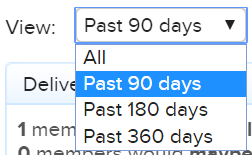 You also have the option to filter the type of feedback received:

Any upheld complaints can also be viewed across the same time span.