1. Navigate to the drop-down menu on the far left of the app screen.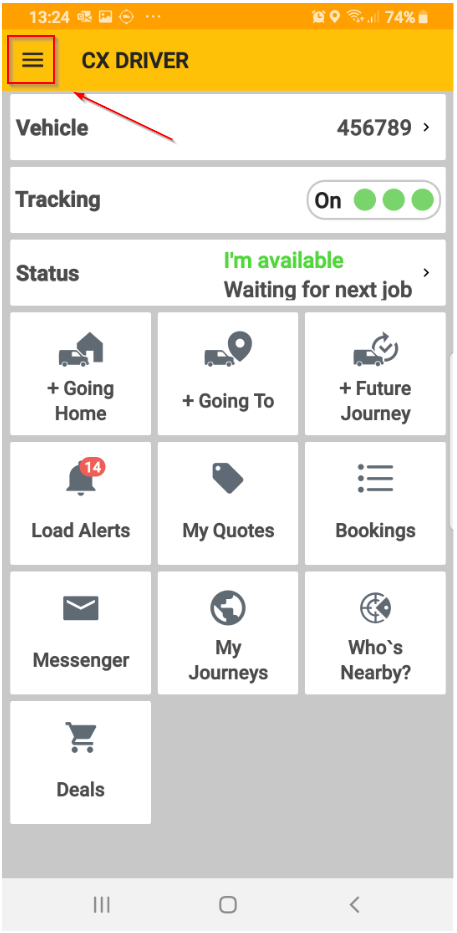 2. The side menu will then appear. Click on 'Support'.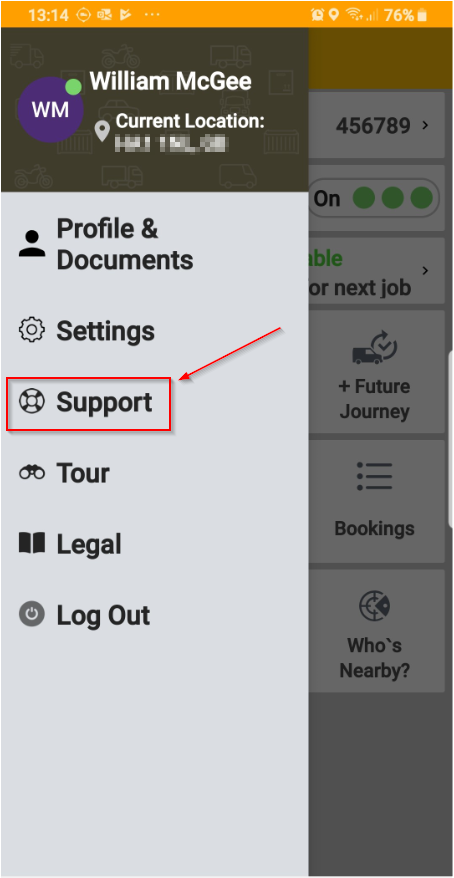 3. The app will then ask you how you would like to send the support ticket and offer you several options based on apps that you use. Choose the email that you use most often.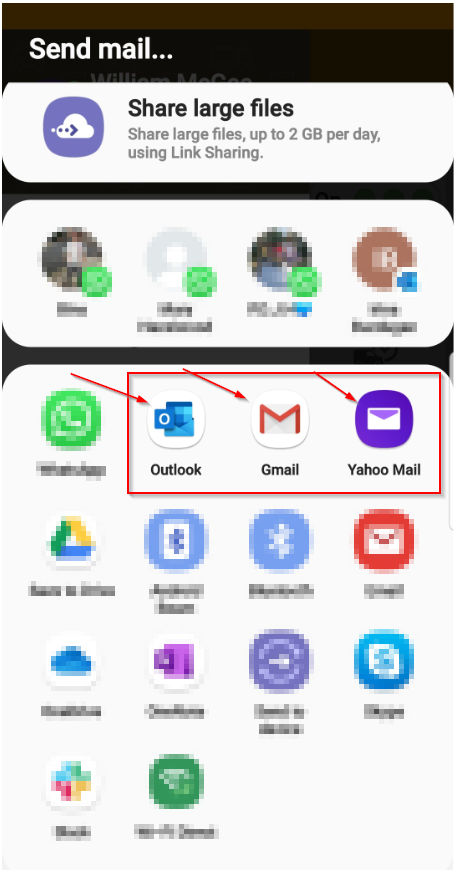 4. After you've chosen your email provider, the app will generate a support ticket email for you.
If this support ticket is regarding a technical issue, it is crucial that we receive the log attachment that should automatically generate. This will allow us to review the issue in greater detail. Please make sure that the attachment is there before sending the email. It should look like this: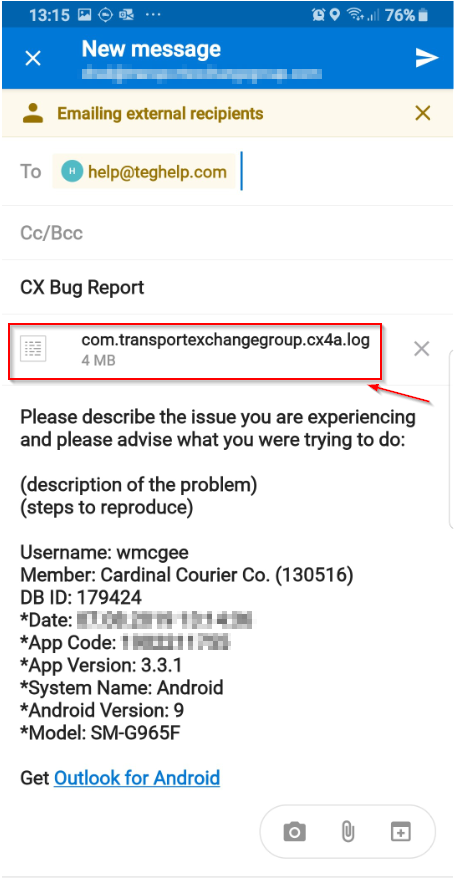 This log provides us with a snapshot of what is going on with the app at the time that you send it. It makes it much easier for us to find the issue and get it resolved for you.
If you do not see the log attached at the top or bottom of your email (depending on your email provider). Please click on the back button on your phone and try again.
Once the ticket is sent, we will be in touch shortly to help you resolve your issue. There is no need to contact us to check on the status of the ticket.