How do I raise a ticket?
You can raise a ticket through the desktop version of the CX platform, the app or from the knowledge centre. In this article, we'll show you how to raise a ticket on the desktop version and via the knowledge centre.
Knowledge Base
Simply click on contact us on the top right of this web-site and enter details about your issue, this will raise a ticket with our customer service team who will endeavour to resolve the problem in 48 hours.
Desktop Version
1. Navigate to the drop-down menu on the far right of the screen.
2. Under the 'Contact us' section, you should see a 'Submit a support ticket' button. Click on it.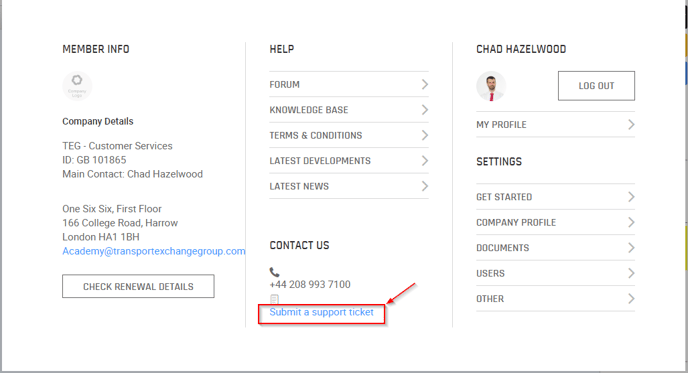 3. You should then be redirected to a page where you can fill in your details and explain what you are having trouble with. We aim to respond as quickly as possible.