How do I quote for a load?
You can quote for a load by contacting the seller who has advertised it through the Exchange via telephone, email or our 'Quote Now' button (if the member allows quotes electronically).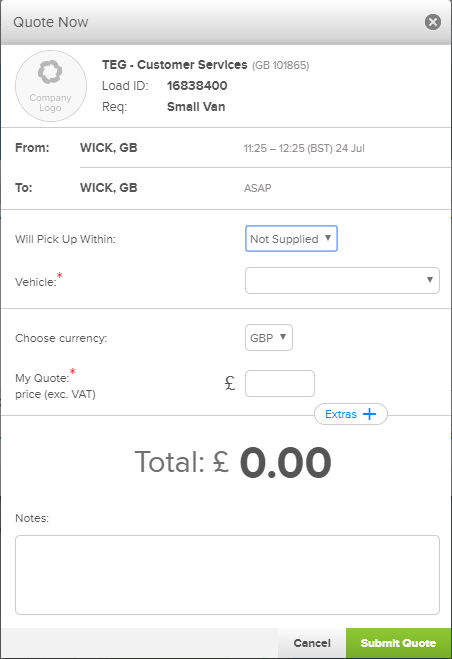 Their telephone number will be available in the grey bar at the bottom of the load.

Please make sure you receive confirmation/acceptance of your quote delivered before you start your journey to a collection address.