1. Click on 'Enter POD' - if you haven't updated the load details on the mobile app, the button will show as 'On-Site' (Pickup).

* If you've already done this on the app, then skip to step 3.

2. Enter the details of the delivery note then click 'Save'.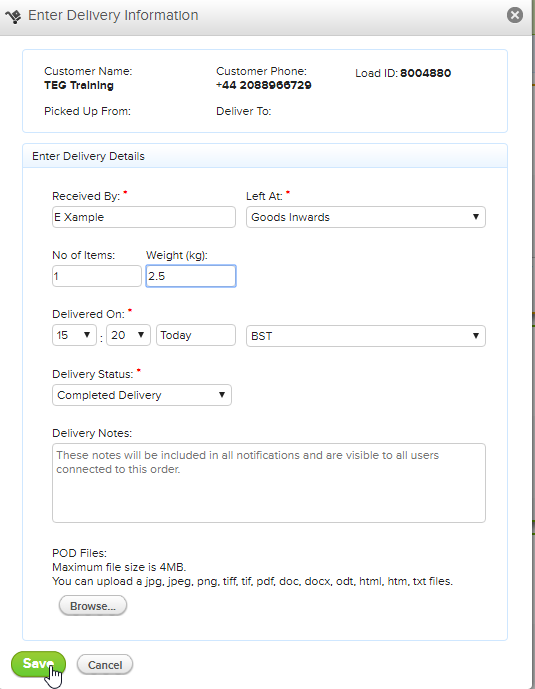 3. A green 'Create Invoice (£)' button will appear at the bottom of the booking. Click on it so that you can create an invoice.

4. Check that all the details are correct and click 'Save' at the bottom of the page.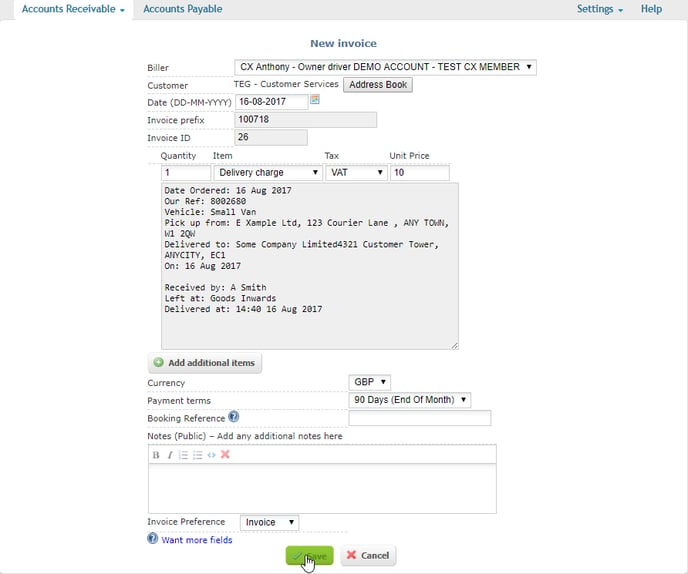 5. Click on the 'Return to Diary' button in the top right-hand corner of the box that will take you back to the diary.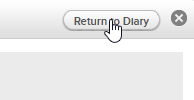 6. The 'Create Invoice (£)' button should now have changed to 'View Invoice (£)' - this means the invoice has now been created.

7. Click on the 'Accounting' button at the top of the page.

8. Add your bank details in the provided boxes then click 'Save'.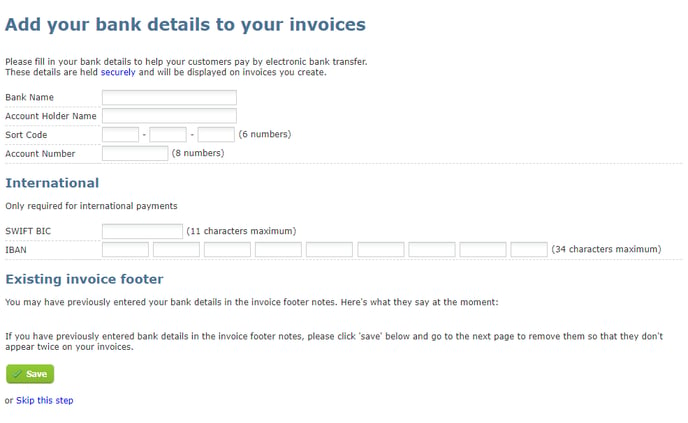 9. Click on the 'Accounting' tab again then select 'View my invoices'.

10. You can now see the relevant invoice and from the action buttons.

Edit – allows you to edit the invoice
Print – shows you a print preview before printing the invoice
Export to PDF
Process a payment – you can mark the invoice as 'Paid' when you receive the payment in your bank account
Email the invoice to your customer – Our system will automatically attach a copy of the invoice to the email - see example below: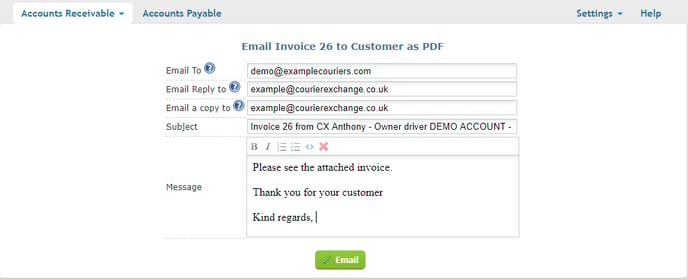 * Please make sure you print a copy of the invoice and post it to your customer as well as sending a copy via email.
11. To print/email your POD to your customer, go back to the diary and click on 'View/Edit POD'.

12. To check whether a member wants an invoice emailed or posted to them, click on the 'Order' button for the booking and then scroll to the bottom of the confirmation to read their special instructions.

13. At the bottom of the box, you can either click on 'Print' or 'Email POD'.