How do I edit a document?
Only company administrators can edit a document.
1. Navigate to the drop-down menu and click on 'Documents'.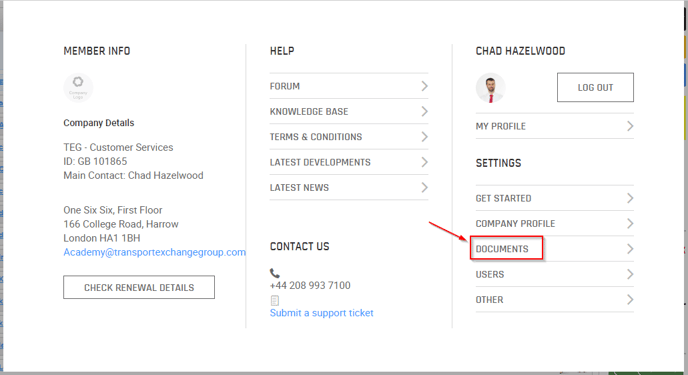 2. Choose the document you wish to edit.
3. Click on the pencil icon next to the chosen document. This will allow you to change the name of the document, the expiry date and/or upload a new document.

Remember: this must be saved and electronically signed if you want to complete this process.
It will allow members to view them as well as staff. It is mandatory for staff to view your documents.