How do I delete a user?
Only company administrators can delete a user.
1. Navigate to the drop-down menu on the far right of the screen.
2. Click on the 'Users' tab.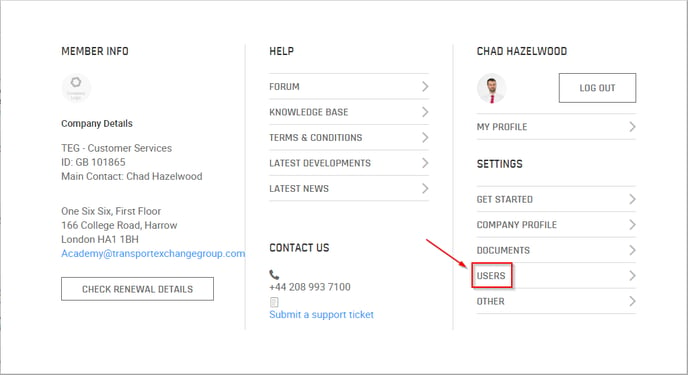 3. Find the user that you want to delete.
4. Click on the red cross con next to the listed user. This will delete the user permanently.

5. You will then be asked to confirm your decision to delete that user.