How do I delete a document?
Only company administrators can delete a document.
1. Navigate to the drop-down menu on the far right and click on 'Documents'.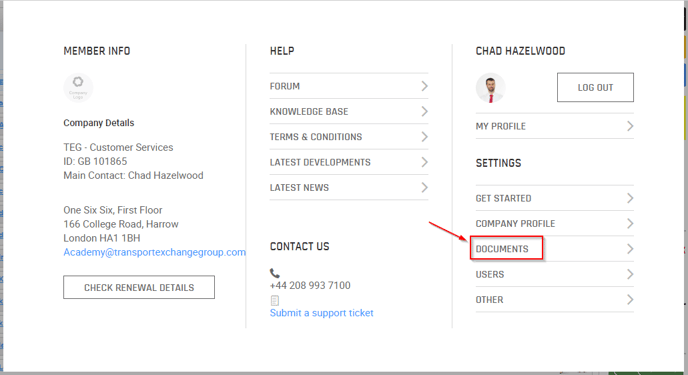 2. Locate the document you want to delete and click on the red X.

3. Your browser will ask you if you are sure that you want to delete the document.

4. Click 'OK' and the document will be permanently deleted.