How do I decline a booking?
In some instances, if a member posts a load on the Exchange, they may give you the option to accept or decline it.
You can do this from your Diary on the website or the mobile app under "Bookings".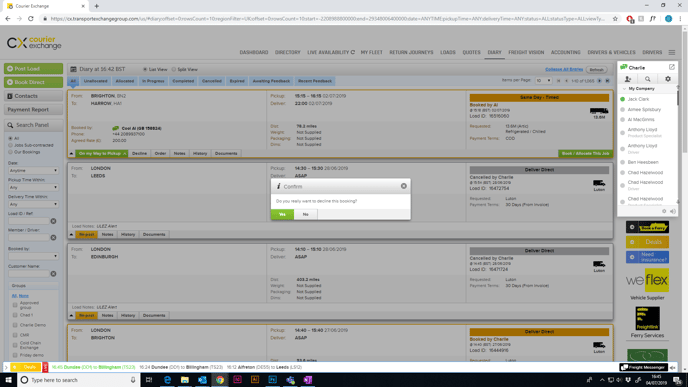 If this option was not selected when the load was posted by the member, you will need to contact them. Either way, it's best to contact the member so they can re-allocate this load to someone else.