Entry-level subscriptions come equipped with 1 free mobile app. Higher-level subscriptions come with 2.
*Please note: Owner Drivers are restricted to one mobile app and therefore cannot purchase any additional apps.
To add an additional mobile app to your account, you must first set up a driver to allocate that app to. Here's how to add additional apps to your subscription:
1. Select 'Drivers and Vehicles' from the top-right menu.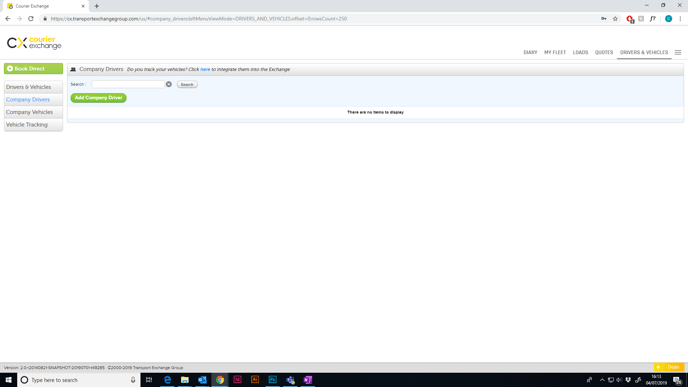 2. Click on 'Company Drivers' on the far left menu and enter the details for the driver that will be using this additional app. These credentials must be different from the ones you use to log in.
Under 'Mobile Option', choose 'Standard', 'Plus' or 'FREE' according to your subscription level.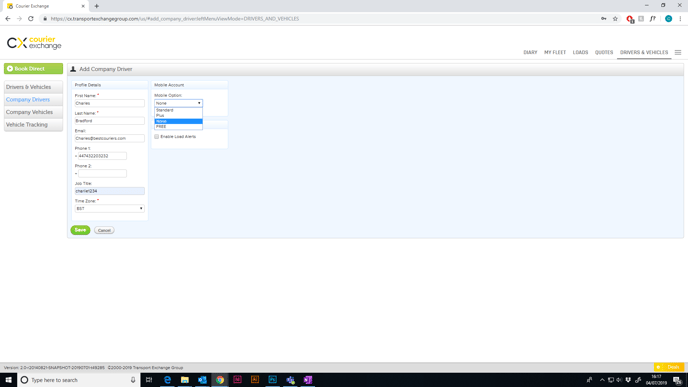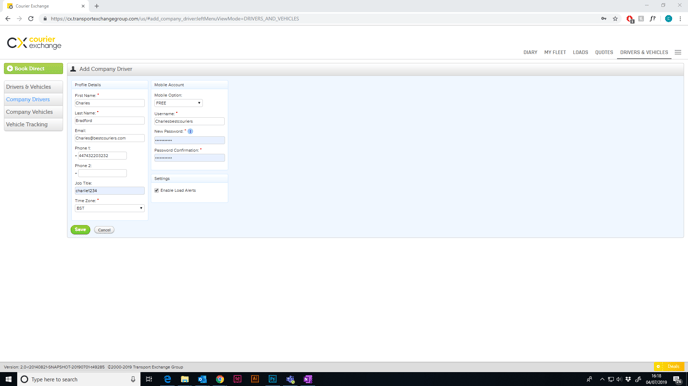 If you choose 'Plus', this means that the driver will be visible to anyone on the Exchange.
If you would prefer only your company to have visibility of the driver, choose 'Standard' and create a unique username and password for the driver who will be using this app. These credentials must be different from yours that you use to log in to the Exchange with.
Once completed, a member of our staff will need to activate the secondary/additional account(s). Additional apps, depending on the type of subscription, are charged at a rate of £9.99 per month per app.