How do I add a new user?
1. You can add a user by first clicking on the drop-down menu and clicking on 'Users'.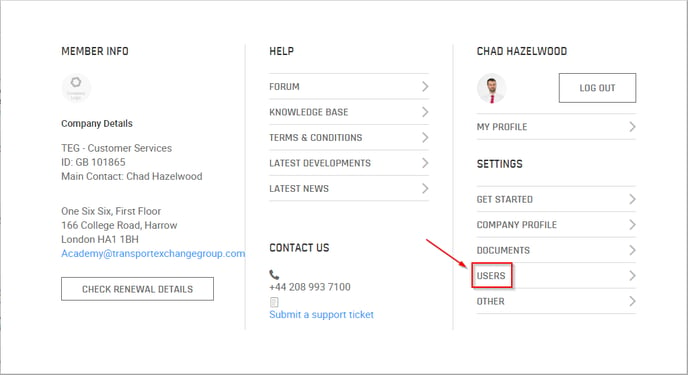 2. Click the 'Add User' button.

3. You will then need to fill in every field with a red asterisk.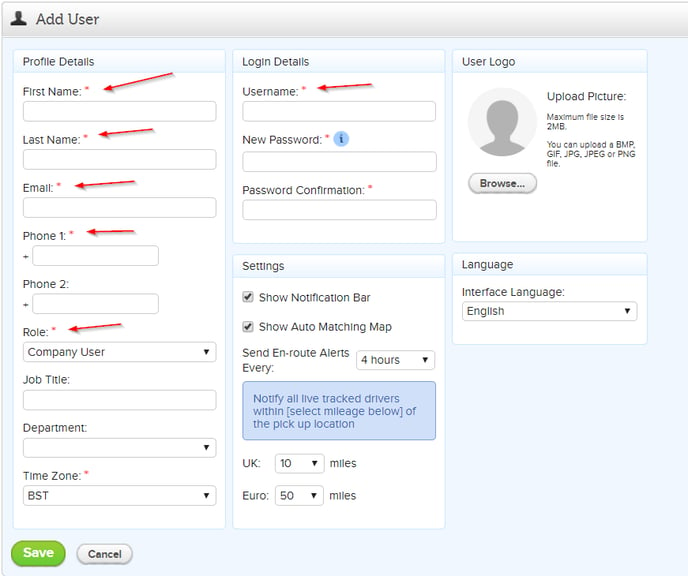 For guidance on the difference between a 'Company User' and a 'Company Admin' please see this article.
Make sure that you click 'Save' when you are finished.