How do I leave feedback?
1. Log in to your account.
2. Go to the 'Diary' tab.

3. Select the load you wish to leave feedback for and click on the green button labelled 'Leave Feedback'.

4. Leave your feedback.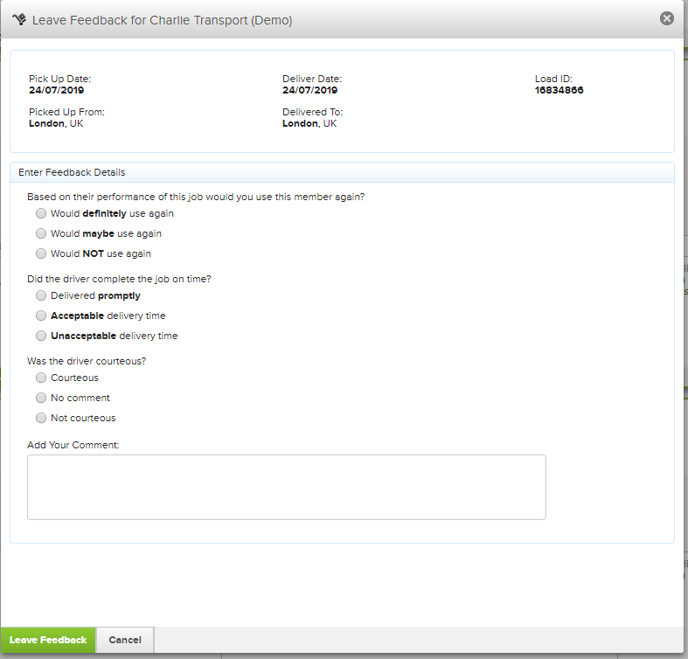 We do not recommend that you leave payment feedback until you have received payment for a completed job.