How do I edit my invoices?
1. Log in to your account.
2. Click on the 'Accounting' tab.

3. This will bring you to the 'Accounting' pages. You can select several areas, but if this is your first time in the 'Accounting' section, please fill in your bank account details so payments are not delayed or missing.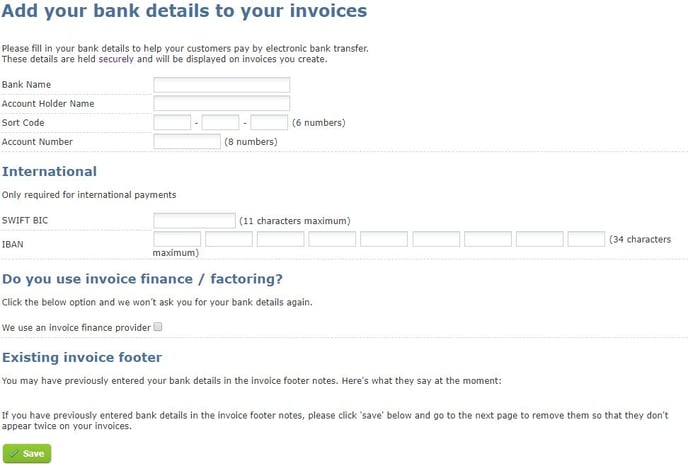 4. To view your invoices, click on the green button labelled 'View my invoices'.

5. Once selected, this will display all the invoices you have generated in a given period. To view an invoice from a particular month, use the drop-down menu (beneath 'Settings') and choose a particular date range.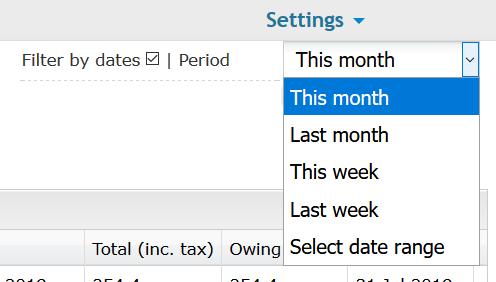 6. Once you have located the invoice you wish to edit, click the 'Edit invoice' icon which will display your invoice in its current format.

7. Once you have modified this invoice and are happy with the changes, click 'Save'.