How do I edit a user?
Only company administrators can edit a user.
1. If you are the 'Company Admin', navigate to the drop-down menu on the far right.
2. Click on 'Users'.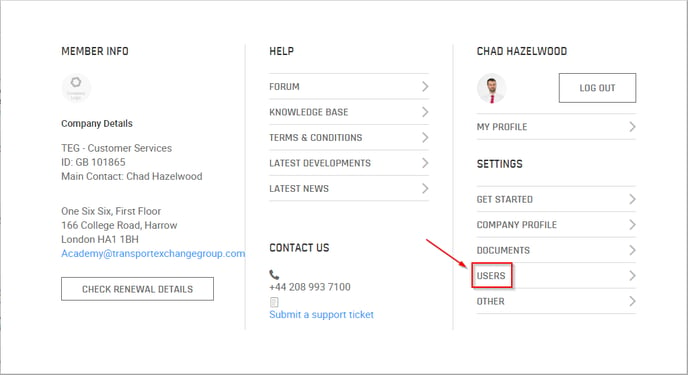 3. Select the user you wish to edit.
4. Click the 'Pencil Icon' next to the selected user.

This will allow you to change the user's profile 'Name', 'Email Address' and 'Phone Number'. You also have the option to change their 'Username' and 'Password'.
5. When you are finished making your changes, click 'Save'.