How do I change my home location?
If you want to change your home location, you can do this from your account 'Settings'.
1. Select the drop-down menu on the far right of the screen and choose 'Other'.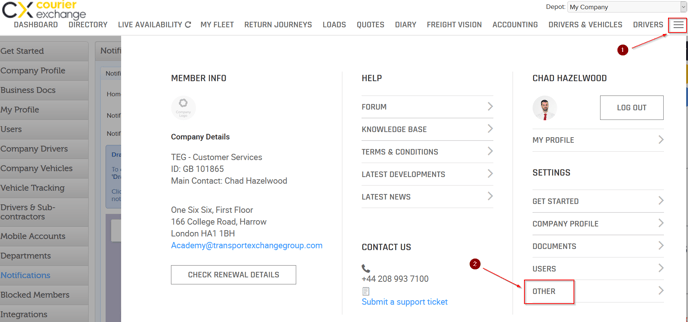 2. Choose the 'Notifications' selection.
This will take you to the notifications page where you can edit your home location by typing the postcode or address of where you wish to be notified.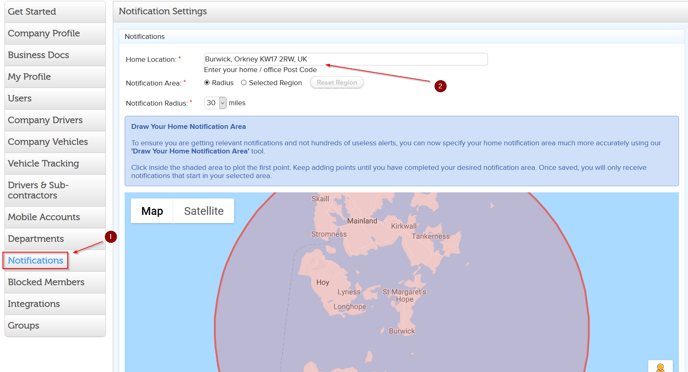 3. Scroll to the bottom of the page and click 'Save'.