How does Freight Messenger work?
Freight Messenger is an instant messenger that works very similarly to WhatsApp and other products like it.
Just log in to the app and click on the 'Messenger' tile.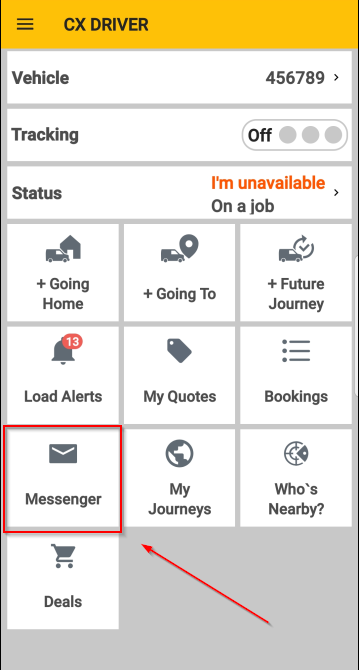 This will take you to your contacts and your recent conversations.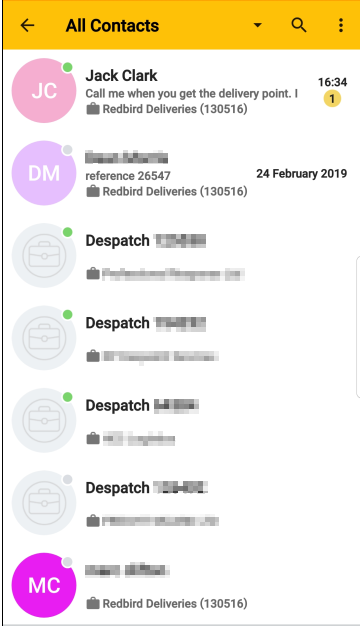 Any recent messages will be flagged on the right-hand side.
Choose the conversation you want to communicate directly with your contact or dispatch group.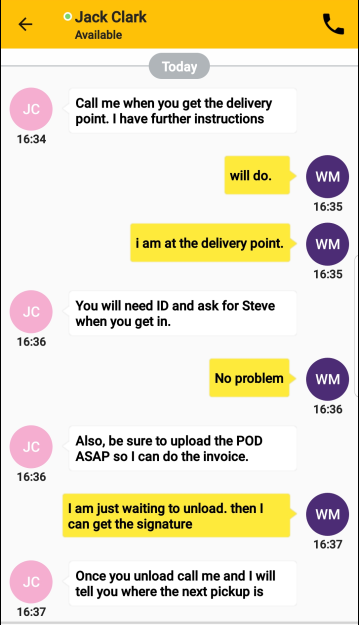 A 'Dispatch Group' represents all users on the account who have booked you for a load.
This is useful in case a contact is no longer available and you need to contact the dispatcher.
When you communicate with a 'Dispatch Group' your message will be sent to all users on the account.