We strongly advise that you take control of your own account and do this through the mobile app that comes free with your subscription. It's faster and more accurate to do it this way.
Log in to the app and you will see three options that have to do with 'Return Journeys'.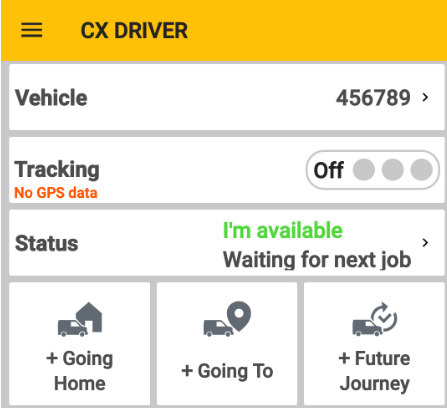 1. Going Home: uses the GPS and your home location to post a return journey.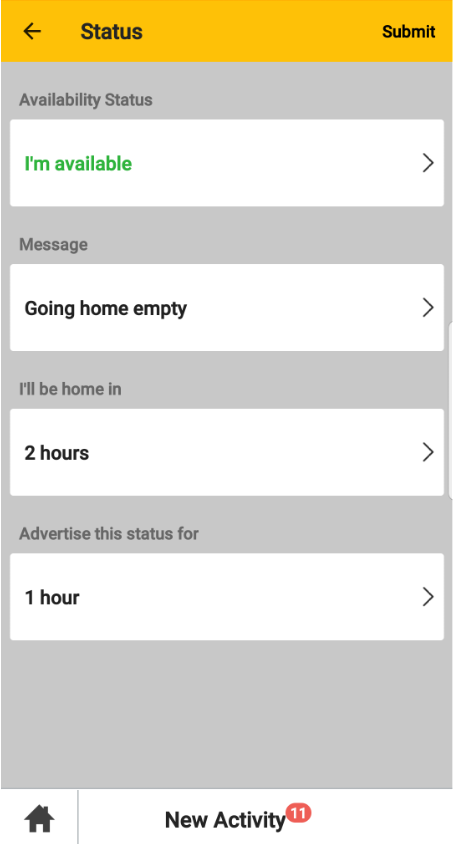 Simply choose the correct options and click 'Submit'.
2. Going to: Uses the GPS to determine your current location. You just need to say where you are going and enter the times and capacity status.

Then click 'Add' and the journey will be posted to the Exchange.
3. Future Journey: Works similarly to 'Going To' except you have to enter both the 'From' and 'To' location.
All of this just takes just a few minutes and will save you time instead of waiting for a member of our staff to assist you.