Can I quote for loads by email?
This question has been explained in a previous article.
1. If a member allows this function, they will display a green 'Quote Now' button on the advertised booking.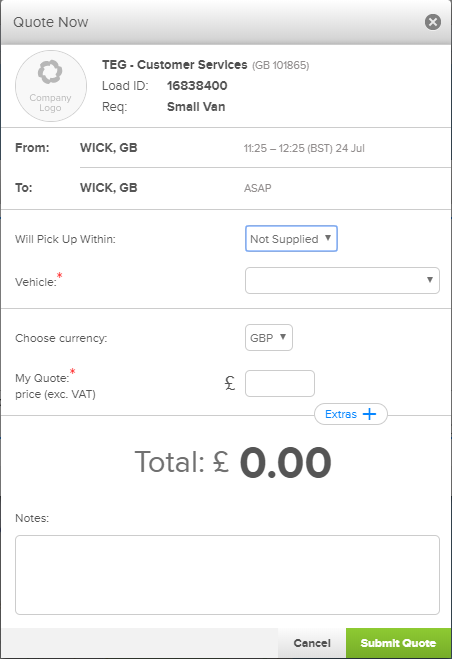 2. Simply add your price along with all relevant information and notes and click 'Submit Quote'.
You can use this feature to electronically quote for loads rather than calling the member via telephone. It's as easy as that! 😃