Can I download documents?
Yes, you can download several accessible documents that are available to you within the Exchange.
For example, you can download a member's documents if you wish to view them for insurance purposes.
You can do this by clicking on the document you wish to view under the 'Business Docs' section of the member's profile. This should automatically start to download the document. If nothing happens, you might want to check your browser permissions/download preferences.
You should have the option to either 'Save' it or have it download automatically into your 'downloads' folder.
Your own documents which you've uploaded to your profile can also be downloaded.
1. Navigate to the drop-down menu and click on 'Documents'.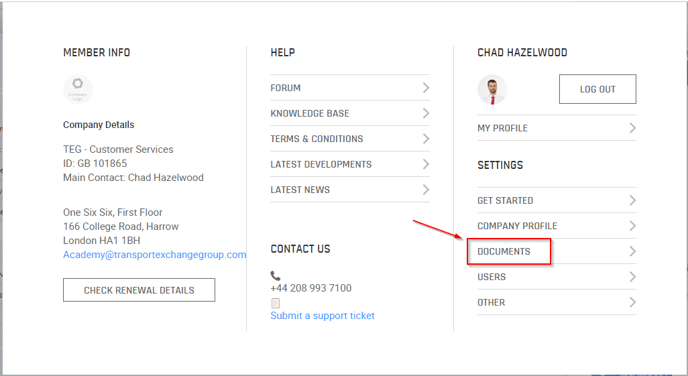 2. Select the document you wish to download and click the 'Download' button.