Can I change my username?
If you're an Owner Driver, you cannot change your username once it's been created.
If you are on a 'Company' level subscription, you can change the username for any user that is not listed as the main contact on the account.
1. Navigate to the drop-down menu on the far right.
2. Click on 'My Profile'.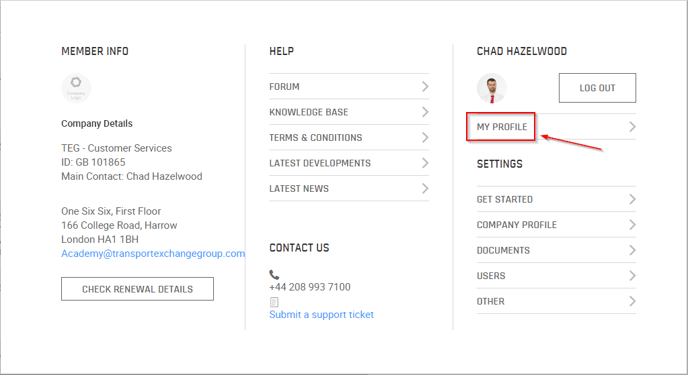 3. Click on 'Company Profile'.

4. Click on 'Users' and locate the name of the user you want to change.
5. Click on the pencil icon to the right of their name.

6. You can edit all of the user's details from this screen.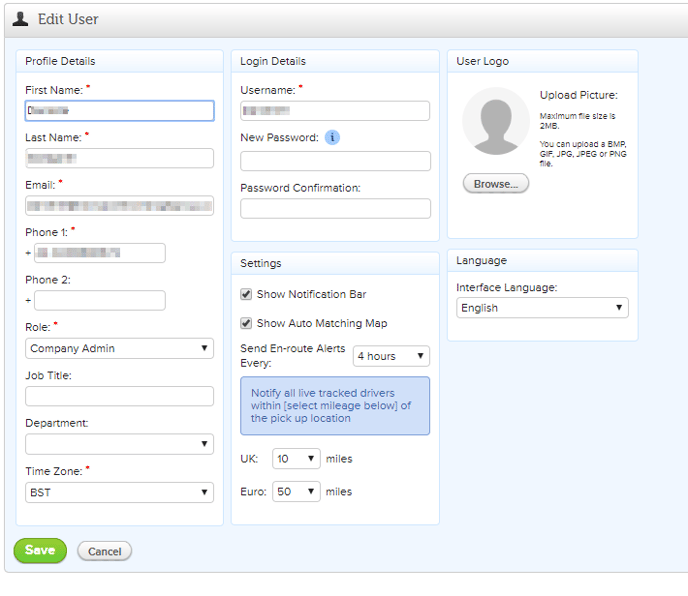 7. Click 'Save' when you are finished.