Can I quote through the app?
One of the most popular features of the CX Driver app is the ability to quote electronically.
When a load is matched to you by a member who accepts electronic quotes, there will be a green 'Quote Now' button: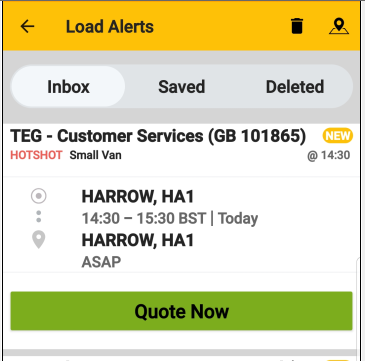 After reviewing the load and deciding your price, click 'Quote Now' and you will be presented with a new screen solely dedicated to the quote.
1. Add your price and any relevant notes.
2. Add any additional charges that you might foresee, like a congestion charge, for example.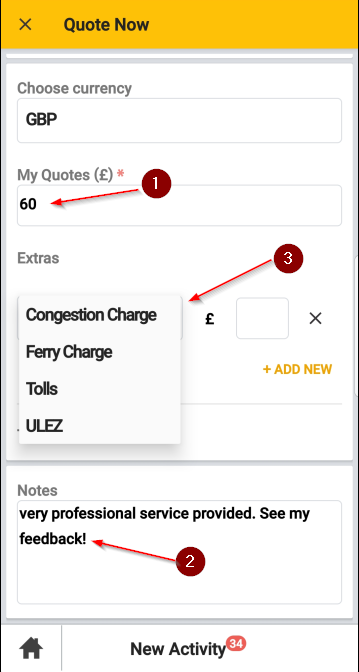 When you are happy with your quote, click 'Submit Quote' and it will be sent to the poster.
You will now be able to review the price you've quoted and cancel the quote if you obtain work from elsewhere.